On December 5, I will be speaking in Toronto at an event organized by Zoocheck Canada. Here are the details, from https://www.facebook.com/events/1431584947054212/?ref=22:
Join renowned conservationist, lawyer and award winning science author Ronald Orenstein as he explores the world of ivory and rhino horn trade. A story of international crime thousands of miles away in countries few of us visit. Compelling, riveting, fascinating!
Q & A and book signing will follow the talk.
Palmerston Library
Palmerston Ave. (2 min walk from Bathurst subway station)
Thursday December 5th 2013 7pm
Tickets: $10.00 (at the door)
Tickets: (416) 285-1744
www.zoocheck.com
On December 7, I will be appearing in Sudbury, Ontario on a programme organized by Sajidha Bagha and Canadian supporters of African Elephants. The
time and place
:
Science North
100 Ramsey Lake Road
Sudbury, ON Canada
Greater Sudbury, ON P3E 5S9 Canada
Saturday, 7 December 2013 from 7:00 PM to 10:00 PM (EST)
Here is the official blurb:
A fascinating and exciting evening dedicated to African Elephants. Join us for an enthralling presentation by Dr. Ronald Orenstein, one of the world's leading experts on the elephant ivory and rhinoceros horn trade. Dr. Orenstein,an author, zoologist, lawyer and tireless campaigner for wildlife,has been at the vanguard of the worldwide movement to save Africa's largest animals for more than twenty-five years. His talk will look at how the wildlife trade works, the crime syndicates that are involved and what can be done. Don't miss this passionate, illustrated presentation!
Launching of Dr. Orenstein's book"Ivory, Horn and Blood" in Northern Ontario and book signing, will follow the talk.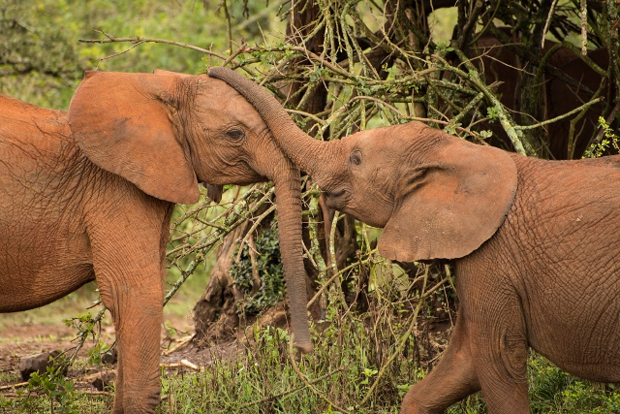 Journey through the elephant orphanage run by the David Sheldrick Wildlife Trust in Kenya, through the experiences of Science North Staff Scientist Bruce Doran. Follow a baby orphaned elephants life at the Sheldrick Orphanage in the acclaimed documentary, "For the Love of Elephants", narrated by David Suzuki.
Doors open at 6.30 p.m Refreshments will be served.